We spoke to Overland Travellers to hear a bit about their recent trip along the Canning Stock Route that runs from Halls Creek in the Kimberley region of Western Australia to Wiluna in the mid-west region. They had some ups and downs along the way being in such remote places, and so their story is one not to be missed.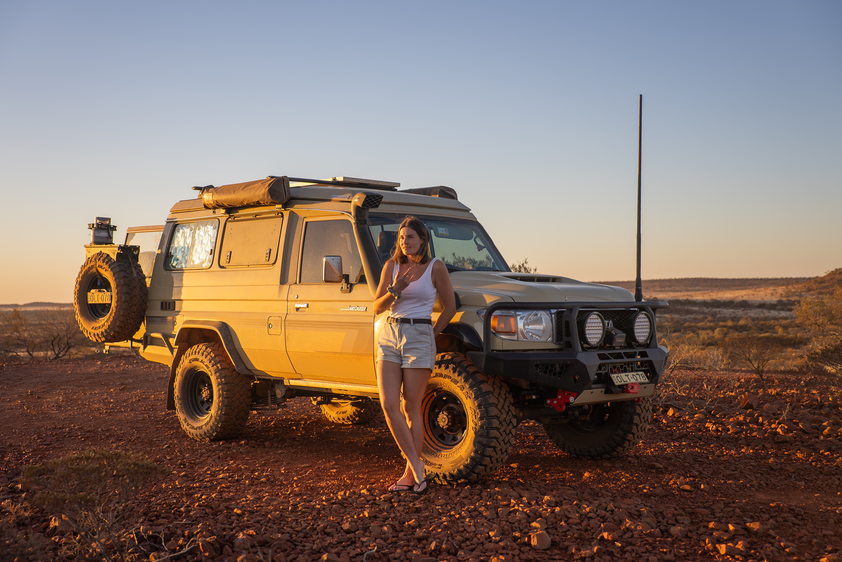 Can you give us a glimpse into the planning process?
When it comes to 4WD trips in Australia, the Canning Stock Route is considered the biggest test of endurance for vehicles and people. Generally taking two to three weeks, it takes a lot of planning to ensure you're prepared.
We initially started planning 18 months before our leave date. This guaranteed we had ample time to find equipment and make any modifications needed before heading off-grid. It also was important to organise our space in the vehicle to make sure the troopy could carry enough fuel and food to complete the trip. We provisioned for around 24 days on the CSR. This required quite a bit of prior food prep, smart packing like taking meat out of their trays and either vacuum sealing or putting it in zip lock bags, portioning precooked meals and ensuring we had plenty of freezer space.
We had our 85L upright fridge that had an internal 8L freezer, as well as a 15L centre console fridge running as a freezer. This as you can imagine is power hungry, so ensuring we had enough battery power and solar was crucial. The 12-volt system also had to provide power for charging camera equipment and computers, as well as power our Starlink so we could run our business remotely.
There are many other things to consider in the planning process, like water storage and filtration, spare parts, navigation, emergency location beacons, first aid, recovery gear and redundancies just to name a few.
Tell us about your vehicle and the REDARC products you installed?
The vehicle we did the trip with was a 2022 Toyota Troopcarrier. We had an array of REDARC products which included:
All the REDARC gear performed flawlessly and having a reliable 12V system was crucial for the Canning to take enough food in our freezers, but also to run all our camera and computer gear to film the series, as well as Starlink which allowed us to run our business remotely.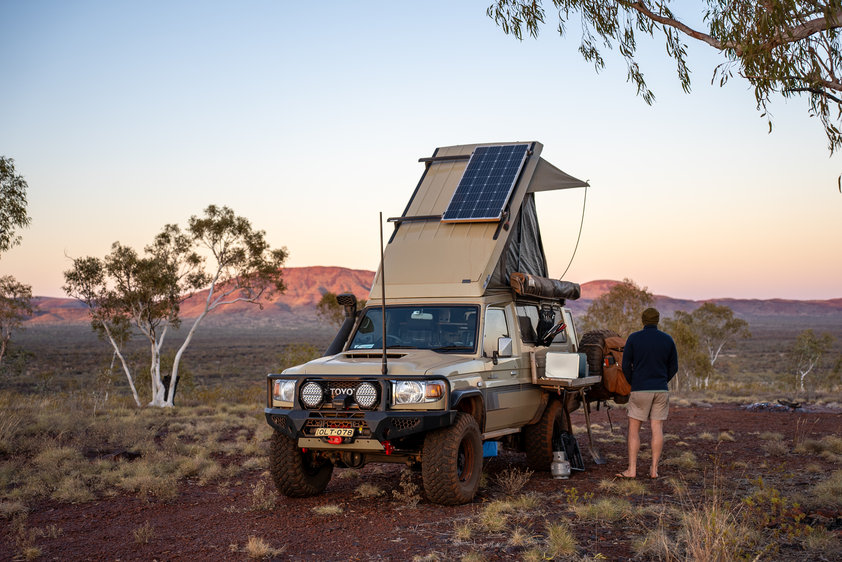 What was the highlight from your journey along the Canning Stock Route?
There were many highlights for us on the Canning! The sheer variety of landscapes always kept the trip interesting. When we finished our journey, it felt like a huge accomplishment as we had been in some of the most remote places being fully self-sufficient. The camping was also some of the best we have experienced in Australia!
What advice would you give someone planning to tackle the Canning Stock Route or a similar 4x4 adventure?
To remember it's a test of endurance for vehicles and people.
Just make sure your vehicle is in perfect working order. If you have been thinking about doing the bearings or getting a new set of tyres, just do it. Because if there is an underlying issue, the Canning will bring it to light.
Also just remember that it really is as long as they say, you will be driving for 8 hours a day, going between 15-30kmph, for anywhere between two to three weeks. This can be quite tiring, so make sure you take your time, and your convoy is on the same page when it comes to pace.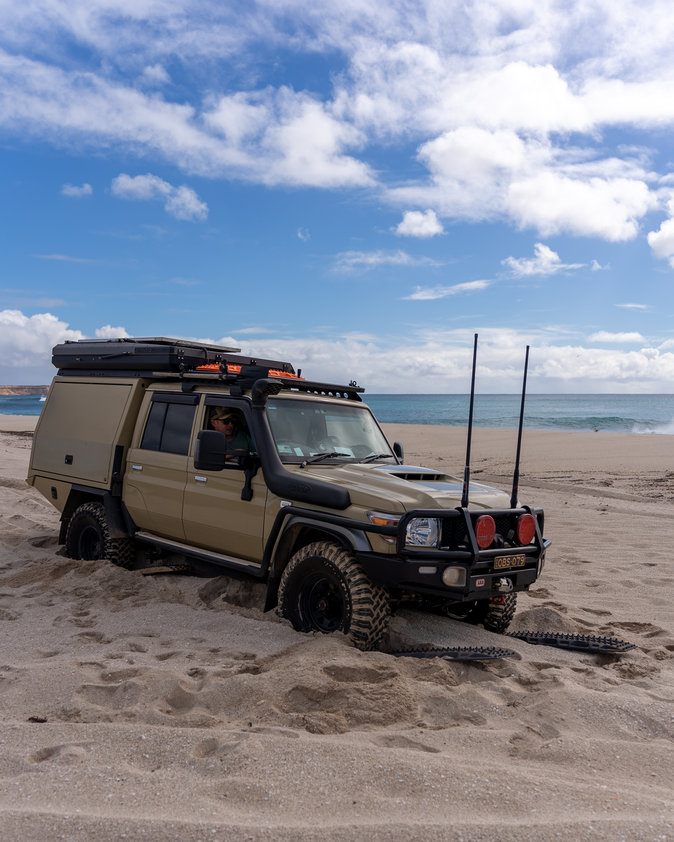 What challenges did you encounter on your journey along the Canning Stock Route?
We had a major failure of our sub tank, with a five-inch crack appearing on the bottom. We had to spend a few hours draining it and putting the diesel into their other vehicles, if we didn't have the others in our convoy, we would have had to end the trip and go back - to well, 33 to get off the Canning.
We also had a 4x4 Isuzu truck in our convoy, this ended up having many issues, including a malfunctioning alternator and a cracked front leaf. We needed to do a bush fix ourselves to get the truck - to well, 33 where it could limp to Port Hedland.
What was the best meal you made on the road?
Our mate Cameron did a fantastic sour dough in the camp oven along with a lamb stew done over the fire. There is something very satisfying about meals cooked on the fire, especially fresh baked bread which he did a lot of on the track.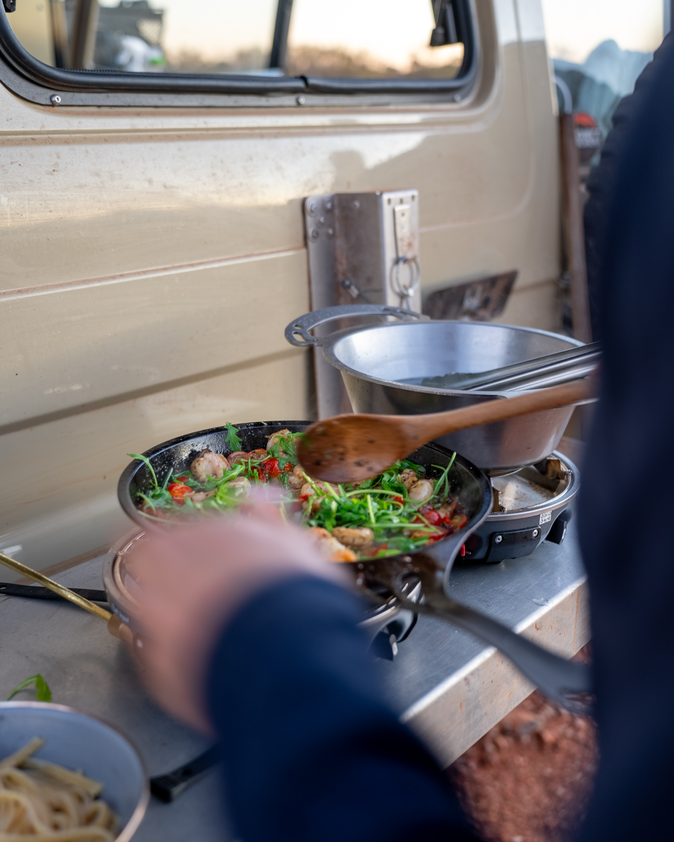 Can you explain the Canning Stock Route in three words?
Forever changing Landscapes.
What REDARC product could you not live without on the road?
The Manager 30, the beating heart of the 12V system. Not only did it charge the batteries via the car and solar, but it also allowed me to monitor the state of the batteries via my RedVision Display at the rear and through the RedVision app on my cars head unit. This allowed me to turn things on while driving, like our travel buddy 12V oven or our electric hot water, ensuring we had hot water ready for a shower when we pulled up at camp.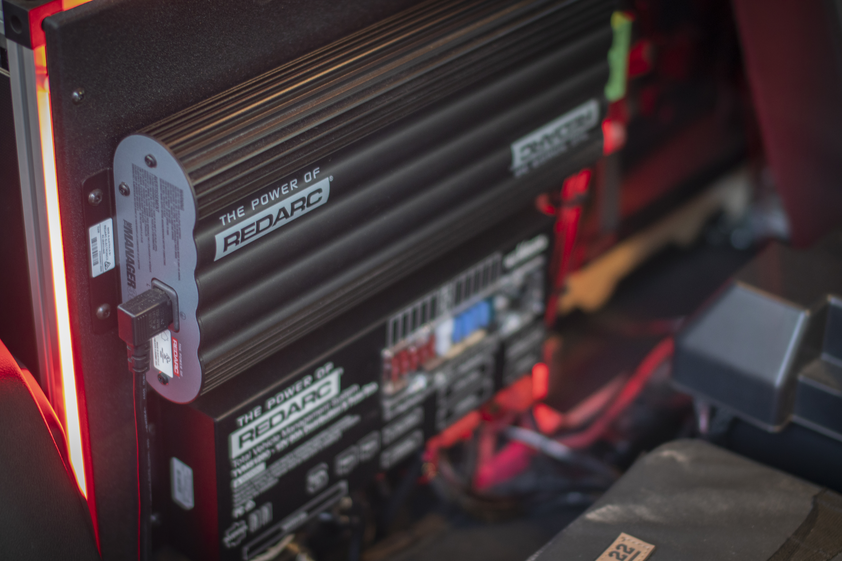 Who are the types of people you encountered throughout your travels?
We met many travellers on the Canning. There were the locals in the Indigenous Australian communities, where we bought some art – also a highlight for us. We also met a memorable character in an old 75 series Landcruiser Ute, a real bush rig. It had about six hundred and fifty thousand kilometres on the clock and even had a red cattle dog in the front seat. He had a large map of Australia of all the places he had been, and it was mostly filled in!
What's it like being in such desolate areas, knowing you have thousands of viewers tuning in?
After 5 years you'd think we would be used to being in front of the camera, but it still feels a little odd. But making sure we get the best footage possible has its benefits. You might do the hike you don't necessarily want to do or get up before sunrise to get the best light, or have an alarm set to set up a camera at 3am to get a star-lapse. I suppose it keeps you on your toes and you can't really clock off. But we love doing it.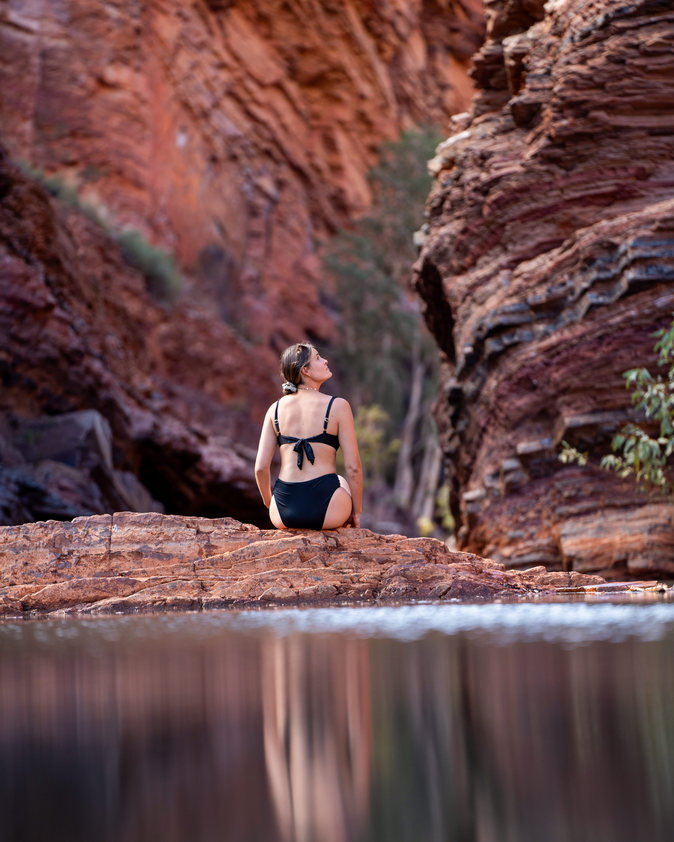 How do you balance work and life on the road?
We are very lucky in that regard. We have a media business separate to the YouTube channel. We have about four to five months off a year, that allows us to travel and get content for the YouTube channel. With that being said, we still work quite a bit in our time off. Having satellite internet and the electrical means to run it allows us to stay off grid for longer, which has really changed the way we can work on the road.
Lastly, what's your go to music genre on the road?
On this recent trip we got into country and classics like Johnny Cash. There is something about being in the desert and cruising over dunes that really does suit that mood.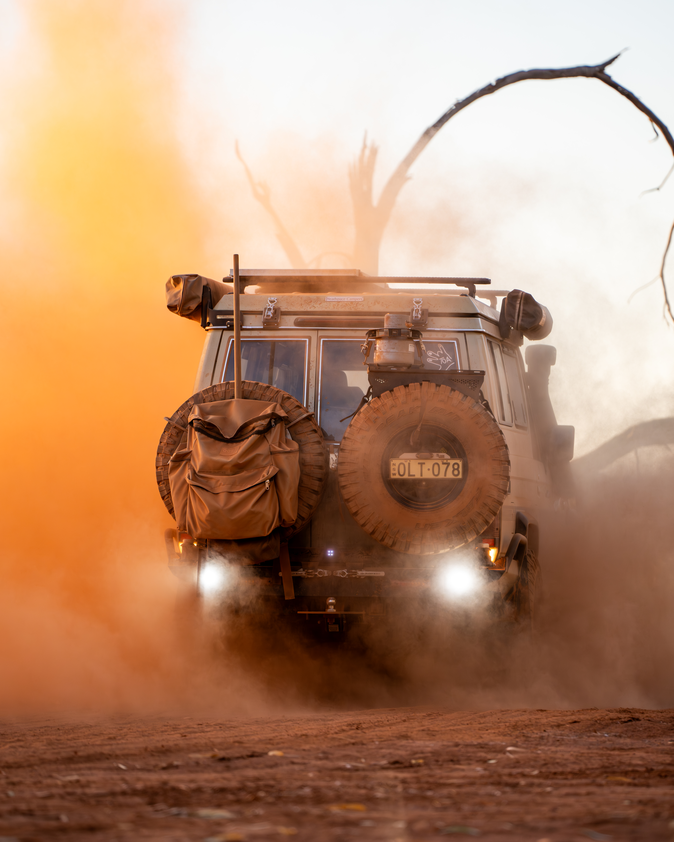 To learn more about Overland Travellers and their ongoing 4WD adventures head to their website. To keep up with behind-the-scenes footage and their photography head to their Instagram. To watch their full Canning Stock Route series head to YouTube where you can tune in an episode at a time. To get to know Overland Travellers even more, feel free to read REDARC's blog Getting to Know Overland Travellers.